Don't Just Exist… Create!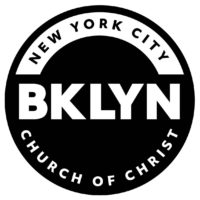 Don't Just Exist… Create!
Phil Garrison
|
Brooklyn
|
August 18, 2019
This is the final sermon from the series, "Lessons from the Garden". The sermon ends with a clip from a recent movie. Copyright regulations allow us to show the movie clip at our church service, but we are not allowed to include it in this recording. So this sermon has been edited at the end. However, you can watch the video at https://youtu.be/XyIDxpUJ10Q.