New Jersey
Sunday & Midweek Worship Details
In response to the current pandemic, the NYC Church of Christ has suspended all of our regularly-scheduled Sunday and Midweek Services until further notice. Find Sunday Service on Church Online!

Please contact your local regional leadership for specifics about your area.
Upcoming
What's New?
March

2021

Sun
Mon
Tue
Wed
Thu
Fri
Sat

2

How to Wield the Word | Session 3 of 4

•

4

"Let Justice Roll", Online Conference

•

5

"Let Justice Roll", Online Conference

•

6

"Let Justice Roll", Online Conference

Teen Solid Rock & Pandemic Parenting Class

• •

7

"For Such a Time as This" | Women's Worship Service

•

9

How to Wield the Word | Session 4 of 4

•

10

Midweek in Three NJ Groups

•

14

Sunday Online Service

SCUAD March Birthday Celebration

• •

17

Midweek in Three NJ Groups

•

24

Midweek in Three NJ Groups

•

31

Midweek in Three NJ Groups

•
We are the NYC Church of Christ in the northern counties of New Jersey (also know as the "Garden State Church"). Welcome!
Find out the latest info by clicking
Audio
Listen
Perception | NJ EDGE Leaders Meeting

Tony King

January 31, 2021

Fix Your Eyes on Jesus, Hebrews 12:1-2 (NJ EDGE Pros New Year's Day Prayer Devo)

JC Smith

Rayola Osanya

January 1, 2021

Who is Jesus – Part 4 of 4 (NJ EDGE Devo)

Dr. G. Steve Kinnard

December 18, 2020

Who is Jesus – Part 3 of 4 (NJ EDGE Devo)

Dr. G. Steve Kinnard

November 20, 2020
Regional Leadership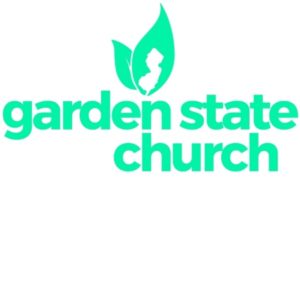 New Jersey Leadership
Larry Craig has been in the full-time ministry for more than 45 years and currently serves as an elder in NJ as well as being one of the six elders for the New York City Church. He and Mary Lou have been married more than fifty years and have three children and nine grandchildren. Mary Lou is officially retired from a ministry staff position but still is very involved as an elder's wife. They have lived in New Jersey more than fifteen years and are grateful for all they see God doing there.

Russ and Seri Murdock have been disciples for almost 30 years. They have been married for 25 years and have two children. They have served as an Evangelist and Women's Ministry Leaders in the Garden State Church for 19 years. They have worked with the Hudson County (Gold Coast) Region as well as campus, singles, marrieds and the PT/YT ministries. In more recent years, they have had great joy in working primarily with the Marrieds and Singles(EDGE) ministries. They have also had the honor of directing the NYCCOC PT/YT camp for the past 15 years. They are currently leading the East County Region of the Garden State Church.

Rob and Chelsea Novack live in Bergen County, NJ. They were married in 2013 and now have two children. The Novacks have been serving as Evangelist and Women's Ministry Leader since 2015. They lead the NYC Campus Ministry, Ministry Training Program and part of the team leading the NJ Region.

Matt Ruppert is a campus minister who leads the ministries at our East County Schools (RU, NJIT, ECC, Kean, Stevens, NJCU, Seton Hall & beyond). He & his wife Brielle graduated together from William Paterson in 2017 and have continued to work closely with the GSC college students.

Marc Persing also helps to lead the Campus Ministry of the Garden State Church. He is also the worship director for the region. Marc graduated with a degree in Philosophy from William Paterson University in 2018.

Desiree Douglas graduated from college with a Bachelors degree in Psychology then went on to pursue her Masters Degree in Professional Counseling, both respectively from William Paterson University. She is a Certified School Counselor and is working on becoming a Licensed Professional Counselor in the state of New Jersey. Desiree serves full time in the Youth and Family Ministry in the Garden State Church.

Chana Gille has been serving as a Campus Minister for the NJ Campus Ministry for over four years. Chana was converted as a campus student at Montclair State University in 2013. She is currently pursuing a master's degree in clinical mental health counseling at Colorado Christian University. She has a passion for helping young woman find faith in their college years and training student leaders.

Hannah Baker is an intern with the New Jersey Campus Ministry. She grew up in St. Louis, Missouri where she became a Disciple in 2013. Hannah graduated from Seton Hall University in 2019 with a degree in Psychology.