Long Island
Sunday & Midweek Worship Details
Sunday Services at 10am
SUNY Old Westbury
Student Union Building
Wenwood Drive, Glen Head, NY 11545
Map It
Midweeks are at 8pm on Wednesdays via Zoom
Upcoming
What's New?
December

2023

Sun
Mon
Tue
Wed
Thu
Fri
Sat
Subscribe to our Long Island Podcast
We are a group of over 100 Christians made up of families, students, and singles from Hempstead to Riverhead! In addition to our Sunday morning services, we offer more intimate small groups meeting locally for Bible discussions, game nights, picnics and more.
See our Facebook Page for live-streaming Sunday Services, event details, and more!
Audio
Listen
Spirit-Spice

Rob Novack

November 19, 2023

LI Y&F Midweek: Parenting Lesson

Maurice Hooks

October 26, 2018

The Amazing Work of Jesus | Mark 6

John Rotio

October 14, 2018

A New Hope

Khai Le

June 3, 2018
Regional Leadership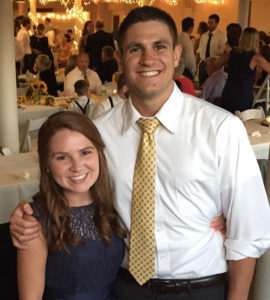 Long Island Leadership
John and Tiffany Rotio serve as the Evangelist and Women's Ministry Leader for the Long Island Region of the NYC Church of Christ. They became Christians while at college in Boston. In 2012, they married and moved to New York to begin working in the full-time ministry. They have two children. You can email John at [email protected].