Upcoming
What's New?
June

2017

Sun
Mon
Tue
Wed
Thu
Fri
Sat

9

The Daly Family - Wake Service

All NYC Campus Devo

• •

10

The Daly Family - Funeral Service

•

11

Queens Sunday - Special Missions

Teen Worker D-Group

• •

14

QUEENS MIDWEEK - WOMEN ONLY

•

17

EDGE Devo - Purity Redefined

•

18

Sunday Worship - Fathers' Day Celebration

•

21

QUEENS MIDWEEK - MEN ONLY

•

25

Sunday Worship - Graduation Sunday

ALL NYC SPANISH WORSHIP

Young Christian's Fellowship

Ronald McDonald House

• • • •
Subscribe to this Regional Calendar
Audio
Listen
By Faith Abraham Sacrificed Isaac

Uriel Edwards

April 23, 2017

Deep and Wide

Angel Martinez

April 9, 2017

By Faith We Long For Heaven

Sean Barnes

April 2, 2017

By Faith We Claim The Promises of God

Sean Barnes

March 26, 2017
Regional Leadership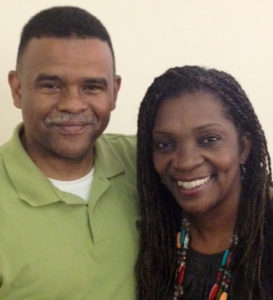 Queens Leadership
Sean and Robin Barnes serve as Evangelist and Women's Ministry Leader for the Queens Region of the New York City Church of Christ. Sean was converted in his senior year at the University of Toronto in 1988 and went into the full time ministry in 1991. Robin was converted in her freshman year at Howard University in 1982. They met in New York and were married in 1995 and now have two children. They've also served in Jamaica, Trinidad, and Florida. The Barnes' moved back to New York in 2012. You can email Sean at srbarnes2002@yahoo.com.