Queens
Sunday & Midweek Worship Details
Sundays at 10am
(MEN) Eddy Farm Retreat & Conference Center
(WOMEN) Queens College, LeFrak Auditorium

Upcoming
What's New?
September

2017

Sun
Mon
Tue
Wed
Thu
Fri
Sat

2

ICOC Y&F Conference

ALL NY TEEN SOLID ROCK

• •

3

ICOC Y&F Conference

SUNDAY WORSHIP

• •

13

MIDWEEK SERVICES - MEN ONLY

•

15

Queens Campus Prayer Devo

•

16

Men's Retreat - "Stronger"

EDGE Congregational Devotional

EDGE Devo

• • •

20

MIDWEEK SERVICES (Women only)

•

22

Campus - All NYC Devo

Youth & Family Devo

• •

23

Single Men's Prayer

Father's in Prayer

• •

24

SUNDAY WORSHIP

Young Christian's Fellowship

BT Leaders Meeting

• • •

29

Campus Back to School BBQ

•

30

Single Men's Prayer

Youth & Family Back to School BBQ

• •
Subscribe to this Regional Calendar
Audio
Listen
Wake Up Your Faith

Sam Powell

September 10, 2017

Faith To Drink Living Waters

Sean Barnes

August 20, 2017

The Blessings of Fully Obeying The Word of God

Sam Powell

July 30, 2017

Faith To Get Out of The Boat

Sean Barnes

July 23, 2017
Regional Leadership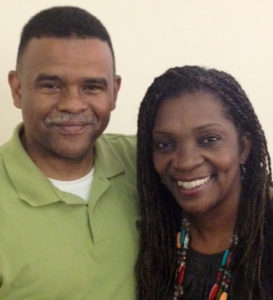 Queens Leadership
Sean and Robin Barnes serve as Evangelist and Women's Ministry Leader for the Queens Region of the New York City Church of Christ. Sean was converted in his senior year at the University of Toronto in 1988 and went into the full time ministry in 1991. Robin was converted in her freshman year at Howard University in 1982. They met in New York and were married in 1995 and now have two children. They've also served in Jamaica, Trinidad, and Florida. The Barnes' moved back to New York in 2012. You can email Sean at srbarnes2002@yahoo.com.